Advantages
Best Selling Vegatable Dicer Machine !
DC-203 can cut onion, carrot, potato, cabbage into dices or cubes by using various size cutter.
Highest Blade Quality
■ Retain Juice to the Fullest
■ Razor-sharp & Long Lasting Blades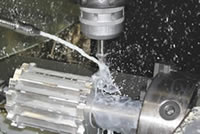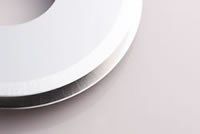 Easy Speed Control
Provides the ability to cut hard and soft vegetables with the same precision by manually varying the cutting speed.
Quickest Changeover
Only 3 minutes change time between blade sizes! Cleaning inside is very simple.
Just open the front door and remove the blade using with our safe cutter holder.
Easy to Clean and Maintain
1. Loosen the hand knob and open the discharge bucket.
2. Remove nuts by using a Y-shaped wrench and spanner.
3. Remove the round and crosscutting blade assemblies with the safe cutter holder. Then remove the scraper and slicing cutter.
4. Rinse the cutter mounting sections.